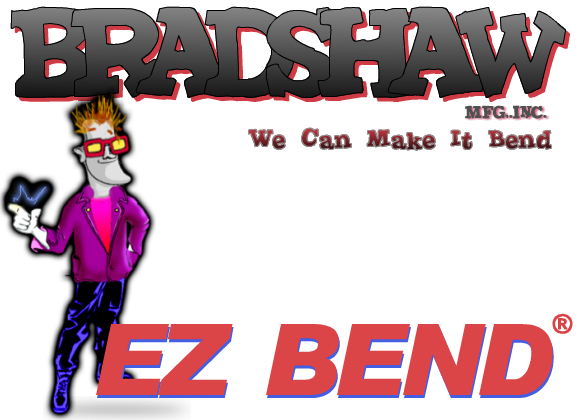 All Conduit Sizes Up To 4''







EZ- 4 · ½" To 4" Manual PVC Pipe Bender
2400 WATTS, 120 V AC, 20 AMP
This portable unit easily rolls to the job Site on 6" rubber wheels and features a bright red indicator light alerting you that the unit is "on". This unit will heat the majority of rigid, non-metallic PVC pipe sizes (up to 4'') for quick electrical conduit installation. All our EZ BEND® PVC Bender labels provide complete operating instructions, and include the National Electric Code (NEC) bending guidelines for the rigid, non-metallic conduit.
Order the EZ-4 with the PK-24 Bending Plug Kit for kink-free, code compliant bends through 4" pipe.
Model No. EZ-4- Manual (Price: $645.00)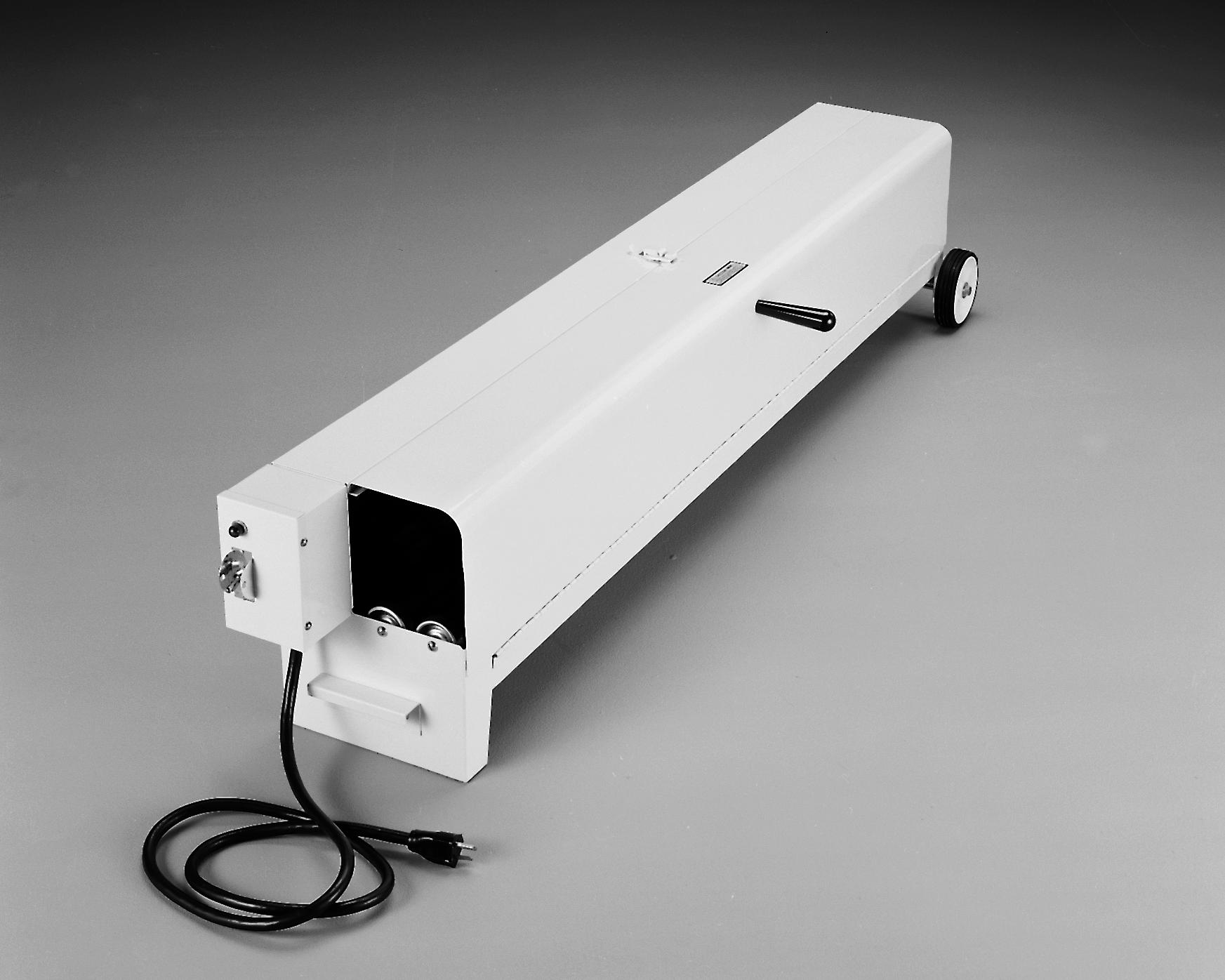 EZ- 4P · ½" To 4" "Powerdrive" PVC Pipe Bender with an ARS-46 Adjustable Roller Stand
2400 WATTS, 120 V AC, 20 AMP
The EZ-4P offers all the features of the EZ-4, with the "Powerdrive" advantage of motor-driven rollers, for automatic conduit rotation. All our EZ BEND® PVC Benders take about 90 seconds to reach full operating temperature and each ½" diameter takes about 30 seconds to reach proper forming temperature (Example: ½" conduit takes about 30 seconds; 1 ½" conduit takes about 90 seconds.) The Adjustable Roller Stand, ARS-46, is included with the EZ-4P and EZ-6P for hands-free operation of these units.(We strongly recommend the use of PK-24 bending plug kit or PK-26 complete bending plug kit with these units for the most accurate bending.).
Model No. EZ-4P- "POWERDRIVER" (Price: $875.00)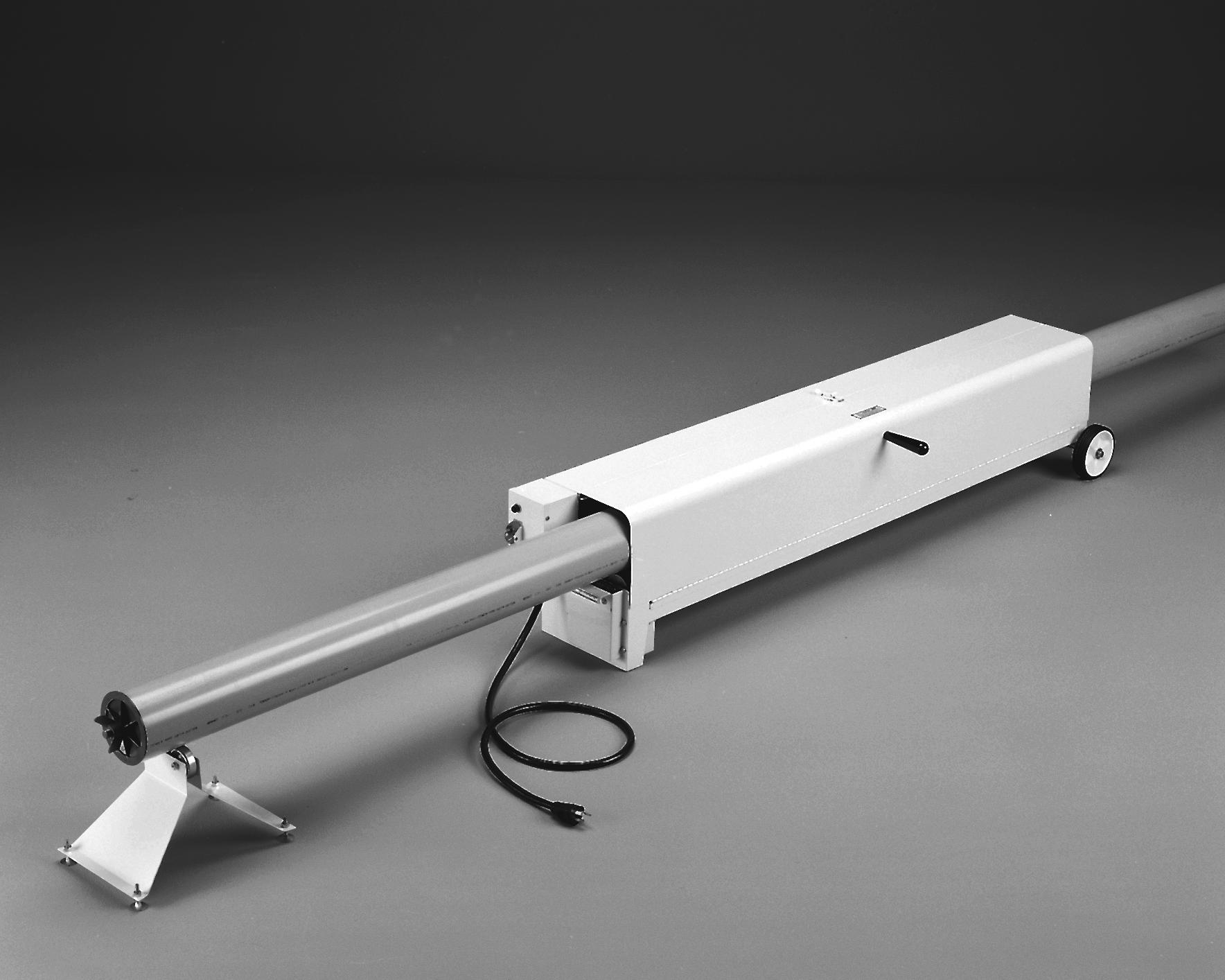 Bradshaw Mfg., Inc. 9627 Clinton Road, Cleveland, OH 44144-1029
Phone: (800) 782-3009 · (216) 281-8585 · Fax: (216) 281-8586 · (888) 782-3010 E-Mail: pvcbend@ezbend.com Web Site: www.ezbend.com
Link: For our metal Tube Bender (www.ezebend.com)
Copyright © 1989-2009 Bradshaw Mfg., Inc. / EZ BEND® is a registered trademark of Bradshaw Mfg., Inc. All Rights Reserved.
Last modified: August 14, 2009 We accept VISA and MasterCard.
Incoloy® is a registered trademark of the National Nickel Co.