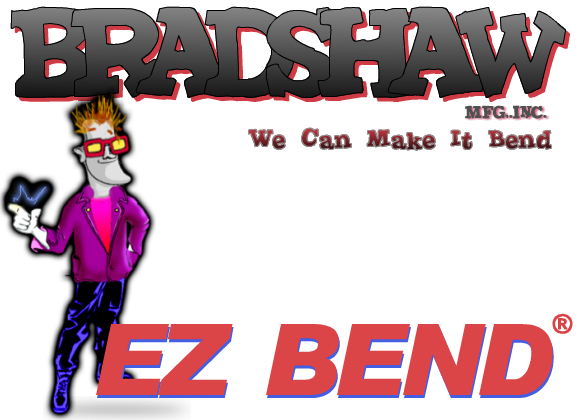 All Conduit Sizes up to 8"







2" - 8" PVC Bender
6300 Watts, 239 V AC, 28 Amp Each Unit
The EZ-8 consists of two separate units that are combined to make one large unit. One unit is an EZ - 8P "Powerdrive" PVC Bender with ARS-46 Adjustable Roller Stand, and one (1) set of 8" Bending Plugs. This unit will spin the plugged pipe for you to help achieve even heat around the circumference of the pipe for smoother bends. When you are not bending 8" conduit , use this bender to bend 2", 4'', or 6'' PVC on the job site. The second unit is an EZ - 8 manual PVC Bender that comes with an ARS - 46 Adjustable Roller stand. This unit is designed to hold and heat 8'' PVC when clamped together with the "Powerdrive" section. When it's not being used to bend 8" PVC, it can easily function to heat 2'', 4'', or 6'' PVC pipe or all sizes in between. For more information on the unit, please contact us. Each unit requires it's own power source. Overall Dimension for heat is 11" feet.
Model No. EZ-8" & 8P "POWERDRIVE" (Price: $3900.00)


Bradshaw Mfg., Inc. 9627 Clinton Road, Cleveland, OH 44144-1029
Phone: 800-782-3009 · 216-281-8585 · Fax: 216-281-8586 · (888) 782-3010 E-Mail: pvcbend@ezbend.com Web Site: www.ezbend.com
Link: For our metal Tube Bender (www.ezebend.com)
Copyright © 2006-2009 Bradshaw Mfg., Inc. / EZ BEND® is a registered trademark of Bradshaw Mfg., Inc. All Rights Reserved.
Last modified: August 14, 2009 We accept VISA and MasterCard.
Incoloy® is a registered trademark of the National Nickel Co.